Folsom Borough is a quiet and very rural community located in the heart of the Pinelands National Reserve. Live and Let Live is the mantra here.

Did you know that Folsom's population is less than 2,000 residents? Plenty of land area, not many people. The local government is not intensely intrusive and the residents like it that way! Zoning prohibits most residential new construction on less than 2 acres — so new construction is sparse which assists in maintaining the country feel and mature character of the area.
Covers All the Bases
There's a broad mix of housing in Folsom. Waterfront homes off of Collings Drive and Fenimore Ave are affordable and typically standard build.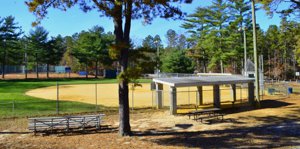 The Park Avenue area properties are mostly moderate sized ranchers that offer good value. The Penny Pot section, farther to the East, are larger homes, most over 2,000 square feet and on larger parcels. Homes for sale in Folsom on Backline Road and 14th Street are quite coveted — moderate to very high end pricing can be expected. Mays Landing Road has a mix of all types of real estate, commercial, light commercial, service industry, large homes, farmland, and smaller homes.
Super Low Property Taxes
Folsom takes pride in having super low property taxes. No nonsense governing — just the essentials at Boro Hall — help keep costs down and personal freedom at a premium.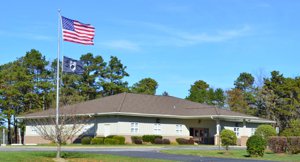 The ratable base is assisted by South Jersey Industries — aka South Jersey Gas. Folsom Borough has a Code Enforcement Officer whose responsibility is to ensure public safety and to preserve the character of the zone. The New Jersey State Police and Atlantic County Sheriffs Department monitor and patrol the Borough. Folsom Boro Hall is located just south of Mays Landing Road on Route 54.
Take This Job and Love It!
Notable Folsom Business Concerns:
South Jersey Industries (South Jersey Gas)
Local 172 — The New Jersey Laborers Union
IBEW Local 351 — The International Brotherhood of Electrical Workers.
The personality of the community often is shaped by the industry rooted there. Folsom attracts the rugged individual — people that can build things, fix things, and don't watch the clock. The majority of the men and women who live in Folsom are are employed by the above venerable employers.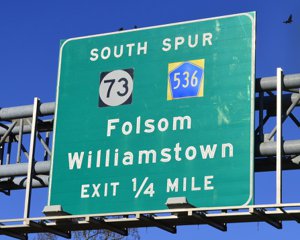 "Blue Collar" is a badge of honor, a very well respected title in Folsom. The large projects that punctuate the landscape are completed by the hands of these Folsom Companies. J. Fletcher Creamer & Son, INC and ML Ruberton are multi-function heavy construction businesses with a focus on highway construction and safety. Many of the large road signs and guide-rail (Guardrail) on the the major highways of New Jersey are installed by these two companies. With thousands of pieces of construction equipment, many specialty machines, and in many cases, if it doesn't exist, they just create it! The talented work work force of Folsom build the infra-structure that makes America Great. Hats off to Folsom, "Probably Hard Hats!"
The Folsom School
The centerpiece of the Folsom Community is the Folsom School serving students from Pre-K to 8th Grade. On average the school has an enrollment of 525 students.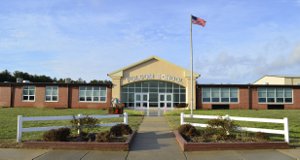 The New Jersey Inter-District School Choice Program provides the opportunity for non-resident students to attend Folsom School at no cost to their parents or guardians. As a component of a sending/receiving agreement, Folsom Students 9th Grade to 12th Grade attend Hammonton High School. The school ranks well in test scoring statewide and provides a tremendous amount of communal pride. Also, Folsom High School students can attend Atlantic County Institute of Technology in Mays Landing or Charter-Tech High School for the Performing Arts.