About Us Careers Support Staff Independent Company Lead Generation
Personal Marketing 101
The most important element of personal marketing is branding. Branding is the process of building an image for yourself and turn your name into a recognizable brand name that is associated with certain traits and qualities. Companies like Facebook, Coke and Proctor & Gamble use branding to perfection, and there's no reason you can't use those same principles to build the brand called "YOU!"
Branding takes an orchestrated and well-planned brilliant understanding of how an Agent can position themselves as the product (the added value) as compared with identical competitors.
It is very important for our Associates to provide an outstanding customer experience, but as important it is what current, past, and potential customers think and do in response to our service and message.
At the end of the day it is not what the Associate thinks or does, but what the public feels and perceives about the Agent's service. The consumer's perception is made up of part fact, part feeling, and part oversimplification. In its true form, the brand does not reside in the mind of the creator, but in the mind of the actual or potential customer.
Why do brands exist?
Because people need to make buying decisions. Faced with many marketplace choices, making a decision takes considerable time and energy. People want to organize, classify, simplify, and evaluate their options. Often this time and energy is in short supply when there are so many choices that can be made. We fancy ourselves as individuals with a unique blend wants, needs, thoughts, and perceptions. As a society we all need to do the same thing. We need to be able to tell the sheep from the goats, the good from the bad, and the better from the best. A brand enables us to do that.
Consumers understand well how branding works with products or services. Often, they can describe in great detail the perceived differences between two competing product brand names; Mercedes vs. BMW, Coke vs. Pepsi, Walmart vs. Target. Even something as undifferentiated as commodities, such sugar or coffee beans, can have a brand identity. Commodity branding often goes beyond physical attributes such as size, color, or genetic variety to include subjective perceived differences.
For example, the public believes that there are real differences between generic Ibuprofen and "Advil" pain relievers, yogurt and "Dannon's Greek Yogurt", oranges and "Sunkist" oranges. Those perceptions exist because of clever and repetitive mass advertising campaigns can and do convince us the not all pain relievers are alike. That in some way "Sunkist" oranges are in some way better than or superior to all other oranges.
If products and commodities can become branded than how about people?
Just as mass production and distribution first allowed products to become branded, mass communications today can turn people into public figures, celebrities, and personalities. In short today's actors, you-tubers, sports figures, and politicians are the most conspicuous examples.
The McDonald's Logo is one of the most recognizable logos in history. You, too, need a personal logo that will provide that instant recognition in your marketplace. A logo is a unique graphic presentation of your name that may incorporate other graphic elements. Your personal logo should go on everything you do, from your business cards to your personal website, to your Facebook advertising to every E-mail you send.
We have a dilemma.
Take a look at how most real estate agents' market. Why do agents advertise specific houses over their own unique personality? Why is the house the focus? When you really think about it the public chooses an agent by default. That is, they first find a house they like, typically online and then call the agent attached to that house.
Here's the scenario: You list a property and it gets picked up through the real estate IDX and is submitted to the likes of Zillow and Realtor.com. Unless you're a paid member of these lead reseller's it's likely that you may never appear on these sites. If you do appear as paid or unpaid subscriber, just below on these sites are a series of agents ads for houses that likely are not listed by the listing agents! In order to get more control of this particular situation, sure you could become a premium member of Zillow (at a very large monthly cost) only to realize that I'm buying back my own leads!
Sure, your mug shot randomly shows up, but so does the other agent's mug shot, but otherwise, the ads would be nearly indistinguishable. Every page has a boring Realtor® mug shot. Now, someone sees the house of their dreams online. Who do they call? Whoever happens to randomly be the agent at the top of the page. They pick up the phone and dial the number or send an email inquiry. They get a few answers and chances are, never remember the agent's name again. Why? The answer is simple: Big Box lead resellers do not differentiate between agents; they differentiate between properties. When that person called you, they weren't calling you, they were actually calling that property — and they got you by accident!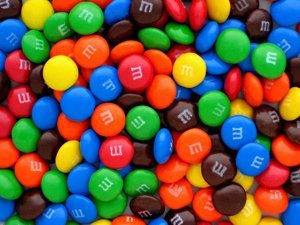 As a real estate professional, your job of course is to sell homes. But first and more importantly it's to sell yourself. You need to think like a marketer, not a salesperson. You are your product. Promote and differentiate yourself!
Stand Out in the Crowd
In our complex society, strong brand image is a chance for the popular product or person to dominate. The real estate game is not a battle of houses; it's a battle of perceptions. Unless you are a part of the consumer's consideration set (in the conversation) when a real estate need arises, you're not going to get the call for the opportunity to show your stuff. It's all about mind share. The agents that create it win! But the real beauty of this scenario is that once you've established an image and are generating leads You can become the real estate agent people ask for by name.
One of our fundamental principles embraced by Joe Wiessner Realty is to have our agent's brand himself or herself as a specialist in their chosen niche market or geographical zone. By becoming the specialist and consistently marketing themselves as the specialist they become the brand that in turn, creates the perception in the mind of the consumer that there is a perceived difference between the branded agent vs. the generic agent. This works great with doctors, lawyers, politicians, cars, and oranges.
Question, If you were having a heart attack, who would you want, a heart specialist or a general practitioner? Thought so!