About Us Careers Support Staff Technology Our Team Independent Company
WHY JOE WIESSNER WILL HELP YOU SUCCEED IN REAL ESTATE
JUST A NOTE FROM JOE WIESSNER –
"Real Estate, to me, is one of the best business opportunities available. Done well, there is no limit to what you can earn and accomplish."
Did you know that 20% of the Agents sell 80% of the real estate?
Why not learn the habits and systems of top producers?
What are top producers doing that you're not?
Take control of your career and receive the huge rewards that await you.
Together, we can help you get to the top faster.
Make a commitment to be the best!
TAKE YOUR REAL ESTATE CAREER TO NEW HEIGHTS
To all of us at Joe Wiessner Realty, real estate offers an opportunity like no other. We truly believe that real estate is a $250,000 to $1 million dollar a year business (in your pocket) depending on the mistakes you make and the things you don't do. We can help you see your "blind spots" unlocking your full potential in real estate. It's about creating a confidence within yourself that allows you to open yourself up to new ways of thinking and looking at the real estate world differently. Success is about personal growth and professional excellence and developing the habits of Top Producers.
Visionaries are like eagles. You don't find them in flocks. They are found one at a time. Before you can soar, you have to be willing to take a leap of faith. True leaders will tell you the secret to their success lies in their ability to take risks. If scratching with the turkeys is not for you, - give me a call, we'll meet privately and discuss how it's now possible to take your real estate career to new heights of achievement.
BEDROCK PRINCIPLES
Yeah, But You're Not a Big Box Company? PRECISELY! Joe Wiessner never wanted to be constrained by corporate whims and stuffy protocol. The company was founded on the premise that an independently owned and operated agency can better serve the needs of its clientele. It is the personal approach that has established Joe Wiessner Realty as a welcoming alternative to the large – corporately owned big box companies. Many Agents do not like the massive corporate machine and its red tape. The politics, the constant meetings, stifling agent fees, and — YIKES! More meetings!
HERE ARE SOME THINGS TO CONSIDER...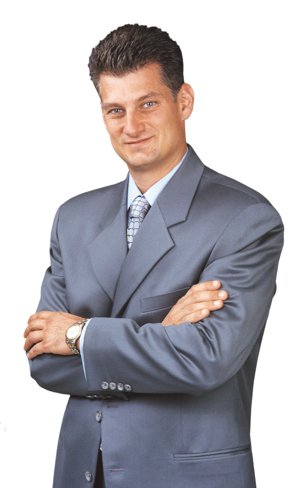 • Founded by Joe Wiessner in 2002
• Serving all 8 South Jersey Counties
• Recently eclipsed our 3,000th transaction
• Over $600,000,000 in total sales
• Coaches agents to 6 figure earners
• Success systems, tech, and marketing
• Cloud based "remote desktop connection"
• Social media experts
• Mega lead generation engine
• "Best in the biz" lead follow-up
• Transaction Coordinator and incredible ISA's
• On the job coaching and training
• Work from home or office
• Openly shares marketing best practices
BUILT FROM THE GROUND UP
At the heart of Joe Wiessner Realty is the entrepreneurial spirit of building something from nothing. Just a few short years ago, out of a 12 X 14 converted living room out of his house — was the birth of a new business. The growth that has followed is truly remarkable. Two offices, Hammonton and Winslow Township respectively — dozens of Agents, a high energy staff, and thousands of satisfied clients later, Joe Wiessner thinks he has only just begun. At Joe Wiessner Realty we believe that opportunity is everywhere and prosperity awaits for anyone willing to learn and put the work in to achieve his or her goals.
FAMILY TIES
We've worked very hard to develop the kind of Real Estate Company where agents feel comfortable and everyone considers themselves as part of an extended family. At what age do the people who you associate with become unimportant? Whether you want to believe it or not, who you surround yourself with has a major impact on who you are, how you conduct yourself, and the level of success that can be achieved. If you're looking to move your career to a company that recognizes, respects, and rewards talent... with that family feel you're looking for, contact us today.
FROM OUR PLAYBOOK
What's the magic? — What's the secret ingredient? How do we make it look so easy? We want to get you off the real estate roller coaster today! We have all heard the old adage "time is money." It seems obvious that everyone has the same 24 hours in a day. But why do some agents achieve so much more given the same time? What are the Top Producers doing that you're not? We often believe that in our careers, we are trading hours for money. But in real estate more than anywhere, time is our most precious resource. And most of it should be focused on the vital dollar productive activities.
LEAD GENERATION IS LEVERAGE
At the heart of an agent's successful real estate career is a keen awareness that the life-blood of an agent's business is their ability to generate consistent — high quality leads. How do top producers generate leads? They typically don't cold call, sit at open houses, and rely on company floor time. If you're doing these reactive type activities, your life becomes a daily roller coaster of chasing the next deal. Not a whole lot of fun and definitely not the most profitable use of your time.
FACETIME vs FACEBOOK
They are both important and go hand in hand. Joe Wiessner has an expertise in both! Without a doubt, meeting as many clients face-to-face is the single most important duty of the agent. As a matter of fact, double the amount of face to face meetings, and presto, watch your income double! Most of the other business support activities can and should be delegated to others. Quite simply, it's about leverage. By relocating your real estate career to Joe Wiessner Realty, we can show you the few key areas that multiply profits. Being a "Jack of All Trades" probably isn't the best approach, being consistent in the 20% of activities that yield 80% of the results is.
THE COACH APPROACH
Every winning team has an excellent coach. With real estate sales into the thousands of closed transactions, who would you trust to get the real-world expertise and experience to compress the amount of time in growing your business? There's an old saying, "If you're going to walk through the minefield, follow in my foot-steps!" We can help you reach your full potential making the most of the entrepreneur in you and avoiding common mistakes that cost time and money. Together, we can more quickly achieve the success you want and deserve.
There's only a subtle difference between moderate success and extraordinary achievement. A good coach can help you see your blind spots — everyone has them. Joe Wiessner teaches his agents how to deal with the daily real estate situations, demands, and distractions, so not to act as fire-fighters, in perpetual reaction mode that prevent agents from focusing on the Big Picture. Rather, Joe Wiessner's emphasis is being a proactive business builder — a real estate coach. You see to us, it's not about teaching you how to sell one more house. It's about helping you to build and grow a business to attract many clients.
THE SYMBOL OF SUCCESS
How do you build a brand? Just ask Joe Wiessner. The logo is ubiquitous throughout South Jersey. Here at Joe Wiessner Realty we understand that real estate is not the "selling" business of days gone by. Instead, it's become a true "marketing" business. Imagine being the magnet that attracts a steady flow of clients your way instead of riding the financial and emotional roller-coaster that so many agents are on.
Selling is convincing, while marketing is attracting. We teach agents how to become attractive in the marketplace. Without question, the best approach to systematic lead generation is personal marketing. In today's era, branding is the most important element of personal marketing. Branding is the process of building an image for yourself and turning your name into a recognizable brand name that creates a perceived difference in quality verses your competitors. Companies like Apple and Coca Cola use branding to perfection, and there's no reason you can't use the same principles to sell the brand called "you."
SO WHAT'S HOLDING YOU BACK?
Does there seem to be a ceiling on what you can achieve in your career? Has your production seemed to hit a plateau that you just can't shake? Or maybe you're just getting started in real estate and you want to start on the right track. Regardless of the situation, you've taken the first step to reaching the next level in your career. Within the walls of Joe Wiessner Realty, our belief is that we do, indeed, live in an abundant world. We help coach agents to remove the barriers that may be holding them back and to see that opportunity is everywhere. Our company culture welcomes people with character, high energy, and a strong will to succeed. There is a tremendous value to playing on a winning team and having the opportunity to associate with like-minded people.
Open Real Estate Positions
We're looking for agents, experienced and rookies, to join the team who are as excited as we are to help build the top independent real estate company in South Jersey.
Agents tell what it's like to work here
JOIN OUR TEAM!
Make a decision to move from being just good and take a shot at truly being great. Indeed, an innovative vision is what allows ordinary people to achieve extra-ordinary results. So, what does your vision say about you? Can you see the promise of a brighter future? Or are you content doing business as usual? If you have a passion to build your name into an industry leader, then sitting down and speaking with us may well be the most important decision you can make.
If you're looking to move your career to new heights and see real estate for the incredible business opportunity it is, get started today. See how our next level real estate vision could change your whole perception of success. — Joe Wiessner